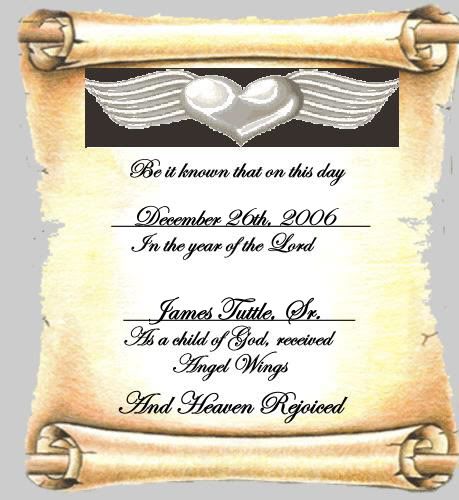 James was born in New York on August 23, 1955 and passed away on December 26, 2006 at the age of 51. We will remember him forever. Jim loved to hunt, fish and just hang out with his buddies exspecially carl and billy in deposit. He loved to watch western movies and cherished that his grandson Johnathin also had the western bug and at only 2, would sit for hours watching westerns with his grandpa snuggled up on his lap or setting beside him. Jim had a great love and respect for animals and loved them all. He was really proud that his grandson Daltin had inherited his love of animals. Kortney would get so mad every time she would get an animal just for herself and the cat or dog would get so attached to Jim. kortney would be so hurt but, animals know when they are loved and taken care of. Jim loved his dog cocoa and many times I said he loved her more then me. lots of times I had 2 sleep on the couch because the bed was not big enough 4 all three of us. Jim was also a very careing person and would help out anyone in need. Car wont start, call Jim. Jim always kept our car running. It seemed like he could never do car repairs without hurting himself. We always had a ready supply of bandaids and peroxide. Some times his kindness were taken advantage of. Jim seldom had a bad word for anyone.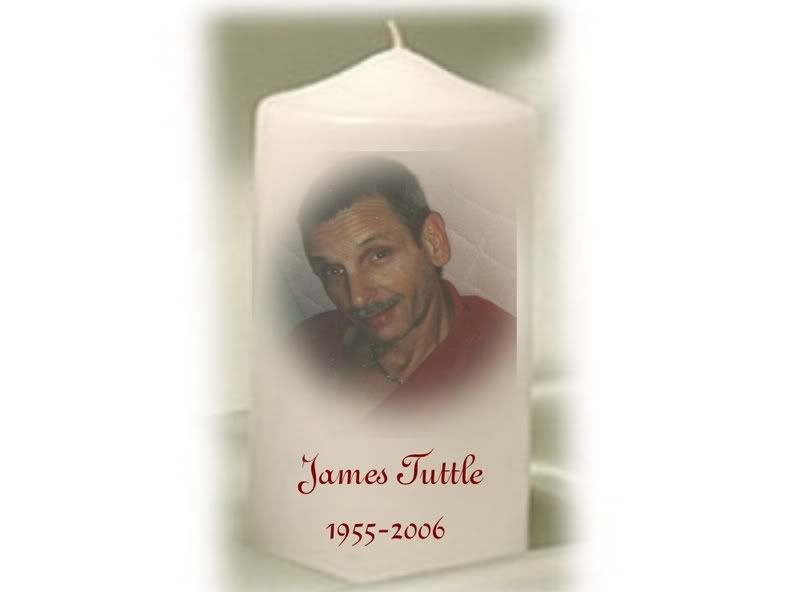 James A. Tuttle, Sr.

James A. Tuttle, Sr., 51, of Binghamton, passed away peacefully Tuesday, December 26, 2006. He was pre-deceased by his father, Louis Tuttle; his brother and sister, Sonny and Arlene Hendrickson. He is survived by his life partner and soul mate, Tammy Parnell, Binghamton; his children, James Jr. and Christina Tuttle, Barbara Tuttle, Kortney Jones, Heather Tuttle, and Kelly Tuttle; his mother, Annabelle Hendrickson; grandchildren, Zachary, Daltin, Kristal, Aleha, Dagon, and Jonathan Tuttle; his siblings, David and Kathy Hendrickson, Shirley, Elizabeth, Pam, Evie, Ann Marie, Louis and Ina Tuttle, Bernard and Rose Smith; several nieces, nephews and cousins; his right-hand-man, Desmond; and his friend of many years, Rick. James loved to dance, hunt and fish, repair cars, and spend time with his family and friends. He will be sorely missed by all who knew him.
Funeral services will be held at the J.F. Rice Funeral Home, Inc., 150 Main Street, Johnson City, Friday at 1:30 p.m. Burial will be in Glenwood Cemetery, Town of Dickinson. The family will receive friends at the funeral home Friday from 12:30 p.m. until the time of the services. The family invites everyone who attends the funeral for James to Carroll Street Ministry, corners of Carroll and Susquehanna Streets, Binghamton, for a luncheon. Please bring your favorite dish if so desired. To forget is to deny, to remember is to survive, our memories are their survival.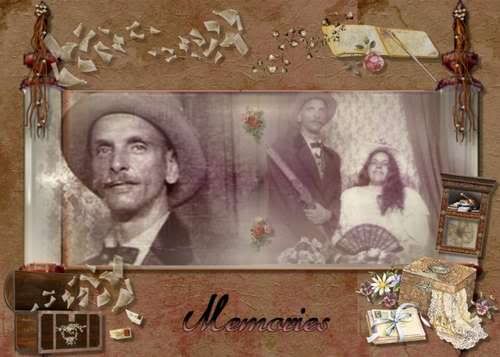 TRUE LOVE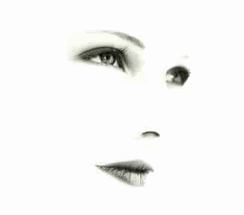 op a tear,
It releases the fear.
Feel him near,
and tell it to his ear
I'll love you to the end of years.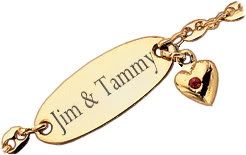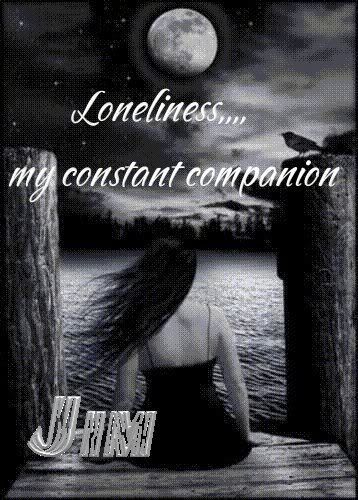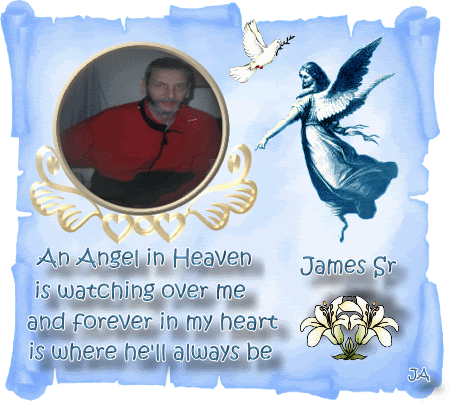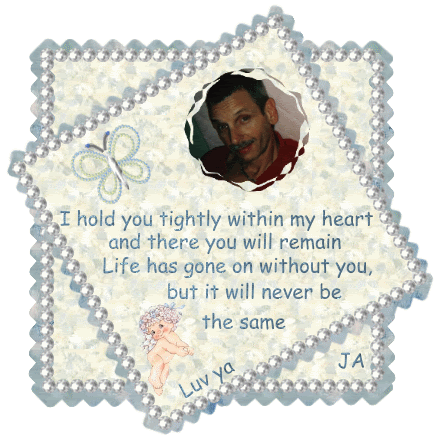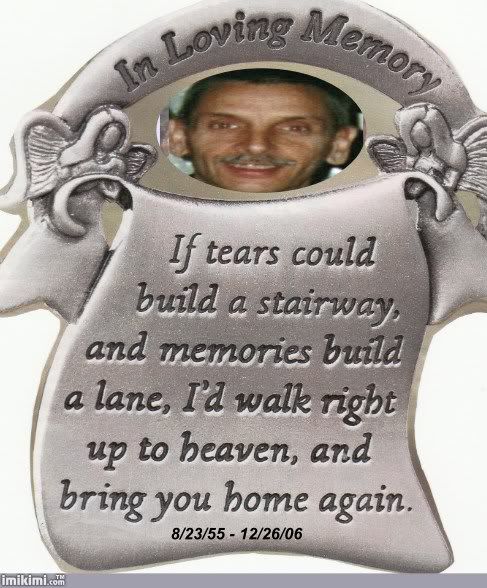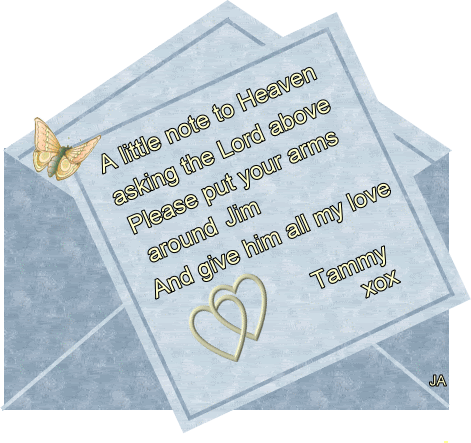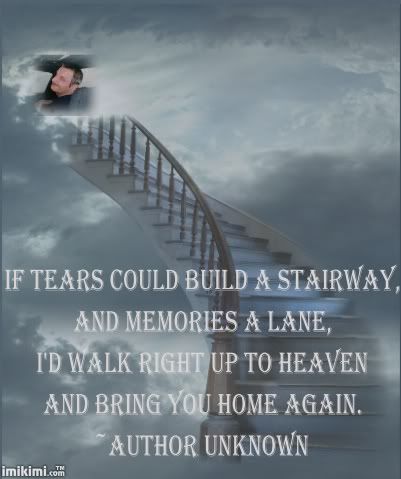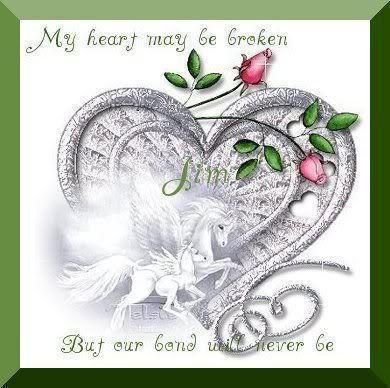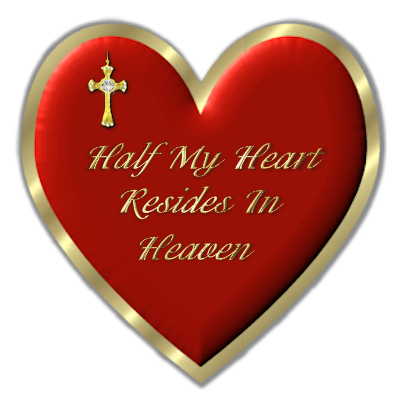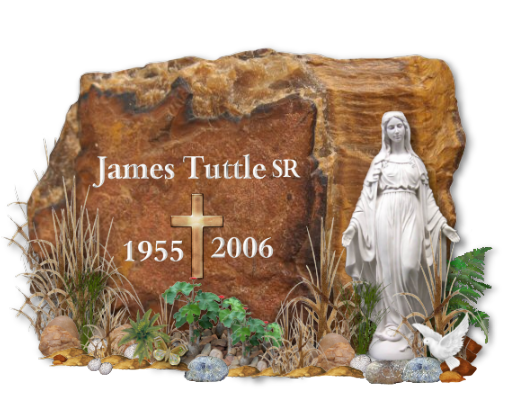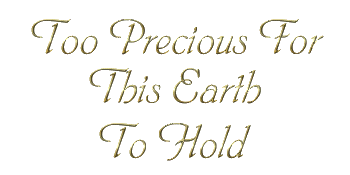 I Want You To Know

A brief moment of darkness
was all that I knew,
before Heaven's Gate
came into my view.

Loved ones and friends
I had missed for many years,
welcomed me with open arms
and many happy tears.

All the hurt, fear and pain
that I have ever known,
is gone from my life,
I am finally home.

I gazed upon the Lord's
sweet smiling face,
and for the first time in my life
I knew and felt His grace.

I know that you miss me,
but please dry your eyes.
I will always be watching and loving you
from my home in the sky.

A cool breeze on your face,
a touch of light rain,
I will send as a reminder
that we will be reunited again.

Life on earth is but one
brief moment in time,
I am finally home,
Eternity is mine.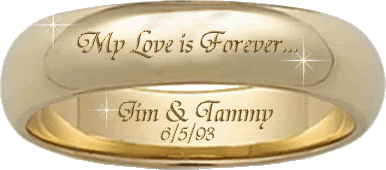 James and his dog Cocoa did everything together and are now finally together again.